Arthritis Treatment Specialist in Plano, TX
According to CDC Statistics, About 1 in 4 US adults (23.7%) or about 58.5 million people have doctor-diagnosed arthritis. Joint swelling, pain, stiffness, and diminished range of motion are common arthritis symptoms. Arthritis treatment can help maximize joint functionality and minimize symptoms. Board-Certified Dr. Robert J. Nocerini provides specialized Arthritis treatment at NorthStar Joint and Spine. For more information, contact us today or schedule an appointment online. We are conveniently located at 7704 San Jacinto Pl Suite #200 Plano, TX 75024.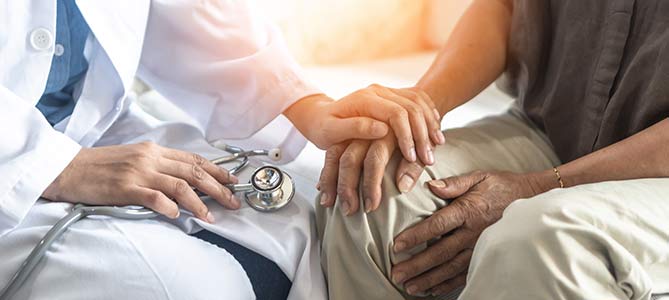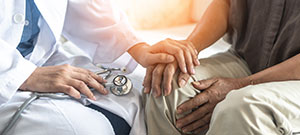 Table of Contents:
What is arthritis?
What are the common symptoms of arthritis?
What is the main cause of arthritis?
What treatment options are available at Northstar Joint and Spine for arthritis?
What is arthritis?


The term arthritis refers to a wide range of conditions affecting the joints of the body, not just one disease. A joint is a point where two or more bones meet, such as in a wrist, knuckle, hip, knee, or ankle. Arthritis causes inflammation of the joints, causing discomfort and pain. It can affect people of all ages and can range from mild to severe. Arthritis can present in different forms including osteoarthritis (OA), autoimmune inflammatory arthritis, infectious arthritis, gout, and more.

There are many types of arthritis, but OA is by far the most common. OA can damage many joints, but it mainly affects the hands, spine, hips, and knees. A person with inflammatory arthritis has an overactive immune system, which attacks healthy tissues, including joints in the spine, hands, and feet. Some people experience systemic inflammation, which damages their eyes, skin, hearts, and kidneys. Infectious arthritis is caused by a bacterial, viral, or fungal infection. A joint infection usually begins when an infection from another part of the body travels to it. As a result of uric acid crystals building up in joints, metabolic or gouty arthritis is commonly known as gout.
What are the common symptoms of arthritis?


Joint swelling, pain, stiffness, and diminished range of motion are common arthritis symptoms. There is a wide range of symptoms from mild to severe, and they may come and go. While some symptoms can remain the same over time, others can progress and become more severe. In addition to chronic pain, severe arthritis can make walking and climbing stairs painful and challenging.

Permanent joint changes can also be caused by arthritis. Knobby fingers or other visible signs may indicate this, but often X-rays reveal the true extent of the damage. The joints and other organs can also be affected by arthritis, such as the heart, the eyes, the lungs, the kidneys, and the skin.
What is the main cause of arthritis?


Arthritis has a variety of causes, none of which are completely understood. In most cases of arthritis, the body attacks its own joints due to a defect in its immune system. There is a possibility that this is inherited genetically.

Gout and other metabolic conditions, such as immune system problems, can also cause arthritis. Obesity, previous joint damage, and repetitive joint movements may contribute to the development of osteoarthritis. If you smoke and don't exercise enough, you're more likely to develop arthritis.

An infection can cause arthritis known as reactive arthritis. It is difficult to diagnose and can occur at any age, though younger people are more likely to develop it. The duration of reactive arthritis can range from a few weeks to six months.
What treatment options are available at Northstar Joint and Spine for arthritis?


The first step after seeking treatment for arthritis is for your doctor to establish what type of arthritis you are experiencing; this is done through a physical exam and a series of tests. Your doctor can determine what type of arthritis you have by measuring inflammation levels in your blood and analyzing joint fluids, if present. There are also common diagnostic tests that look for specific types of antibodies, such as anti-cyclic citrullinated peptides, rheumatoid factors, and antinuclear antibodies. To visualize your bones and cartilage, doctors commonly use imaging scans such as X-rays, MRIs, and CT scans. In this way, they can eliminate such possibilities as bone spurs as a cause of your symptoms.

In order to effectively treat your condition, you need to reduce the amount of pain you're experiencing and prevent further joint damage. As you learn how to manage pain, you'll find out what works best for you. Generally, treatment will include a combination of medications and supplements, nutrient-rich diets, physical therapy, regular exercise, heat and cold compress, and weight as needed as well as mobility assistance devices as required.

It is also important to improve the function of your joints. You may be prescribed a combination of treatment methods by your doctor in order to achieve the best results.

Arthritis treatment is available at NorthStar Joint and Spine. We look forward to serving you! We serve patients from Plano TX, McKinney TX, Richardson TX, Frisco TX, Allen TX, Addison TX, Carrollton TX, and BEYOND!