Spinal Cord Stimulation for Chronic Pain in Plano, TX
If you have back pain that has not responded to traditional forms of treatment, come to Northstar Joint & Spine to see how a spinal cord stimulator can benefit you! Call us today for more information or schedule an appointment online. We are conveniently located at 7704 San Jacinto Pl Suite #200 Plano, TX 75024.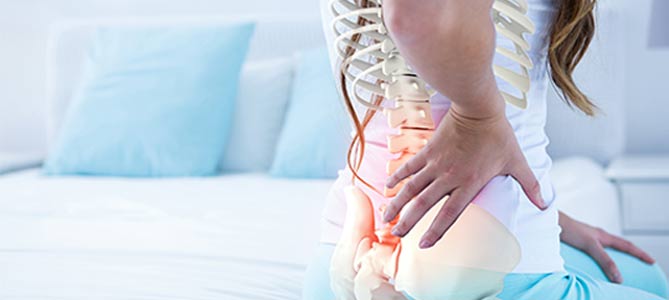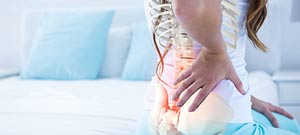 Table of Contents:
What does a spinal cord stimulator do?
What is it used for?
What is the success rate of a spinal cord stimulator?
Who is a candidate for a spinal cord stimulator?
Spinal cord stimulation (also called neuromodulation or spinal cord stimulation therapy) is a minimally invasive surgical procedure that aims to alleviate pain by delivering small amounts of electric current through electrodes placed near the spinal cord. The electrodes are typically placed in the spine in the lower back and are connected to a device called a spinal cord stimulator, which is similar to a small, implantable electric battery. This is also called an IPG (Implantable Pulse Generator.) When the device is turned on, it generates a series of signals, which are delivered to the spinal cord through the electrodes. These signals are intended to disrupt the pain signals that are being sent to the brain by the underlying cause of the pain, such as from a disc herniation or irritated spinal nerve root.
What does a spinal cord stimulator do?


Spinal Cord Stimulation (SCS) technology has been in use for about five decades and has helped countless people live a better quality of life with less pain and improved function. A Spinal Cord Stimulator delivers a mild electric current to mask pain signals in various areas throughout the body, commonly the back and legs. A remote allows the patient to adjust the stimulation using programs specifically designed for their unique situation. Spinal Cord Stimulation does not get rid of what is causing the pain, but instead changes the way it is perceived by the brain. Different SCS technology may use low or high frequencies, and sometimes induce paresthesia to replace the pain, which is a tingling or light "pins and needles" sensation. The amount of pain relief achieved is different for everyone, but the therapy is considered successful if it reduces a patient's pain by at least 50 percent, improves their level of function by 50 percent, or reduces their medication use by 50 percent.
What is it used for?


Spinal cord stimulation is used in a number of different situations, primarily after nonsurgical pain treatment options have failed to provide sufficient relief. It may also be used if spinal surgery has failed to reduce pain. Spinal cord stimulators may be used in the treatment or management of various types of chronic pain, including the following:

• Back pain, including failed back surgery syndrome
• Post-surgical, (post-laminectomy) pain
• Arachnoiditis (painful inflammation of the arachnoid)
• Heart pain (angina) untreatable by other means
• Injuries to the spinal cord
• Nerve-related pain, such as:
o Severe diabetic neuropathy
o Cancer-related neuropathy from radiation or chemotherapy
• Peripheral vascular disease
• Complex regional pain syndrome
• Pain after an amputation 
• Visceral abdominal pain and perineal pain

Spinal cord stimulation can reduce the need for pain medicines and improve overall sleep health and quality of life.
What is the success rate of a spinal cord stimulator?


The success rate of a spinal cord stimulator varies from one patient to the next, but published studies show good to excellent long-term relief in 50 to 80 percent of patients living with chronic pain.
Who is a candidate for a spinal cord stimulator?


To determine which individuals will benefit from a spinal cord stimulator, doctors use a careful selection process, which may include pain history, physical condition, current medication, psychological evaluation, expectations for surgery and meeting requirements for treatment. Individuals selected for spinal cord stimulation usually have had chronic pain for more than 6 months in the lower back, leg, or arm and have not seen results from other treatments, such as medication, physical therapy, injections, or surgery.

Spinal Cord Stimulation can help with:

• Failed Back Syndrome (FBS)
• Post laminectomy pain
• Radiculopathy
• Spinal foraminal stenosis
• Sciatica
• Unsuccessful disc surgery
• Degenerative Disc Disease (DDD)
• Epidural fibrosis
• Complex Regional Pain Syndrome (CRPS)
• Reflex Sympathetic Dystrophy (RSD)

Call us today to book an appointment for spinal cord stimulation, or visit our clinic conveniently located at 7704 San Jacinto Place, Suite #200, Plano, TX 75024. We look forward to serving you! We serve patients from Plano TX, McKinney TX, Richardson TX, Frisco TX, Allen TX, Addison TX, and Carrollton TX.