Genicular Nerve Blocks for Chronic Knee Pain in Plano, Texas
A genicular nerve block is designed to diagnose and treat chronic knee pain. Visit Northstar Joint and Spine to get specialized and comprehensive care from triple board-certified Dr. Robert Nocerini MD. Contact us today for more information or schedule an appointment online. We are conveniently located at 7704 San Jacinto Pl Suite #200 Plano, TX 75024.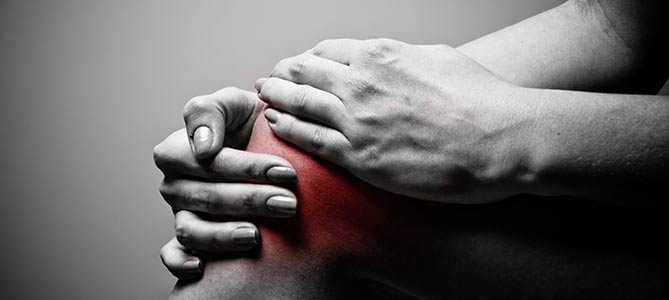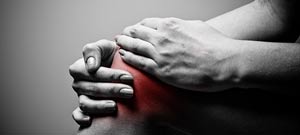 Table of Contents:
What is a genicular nerve block?
What are the benefits of a genicular nerve block?
How long does it take for a genicular nerve block to work?
How is a genicular nerve block done?
The knee is one of the main weight-bearing joints of the body and is fundamental to mobility. Through a variety of causes and conditions, the knees can experience damage and disease that limit mobility and range of motion. Many people who experience knee pain do not know where to turn and have tried multiple different treatment methods without success. However, there are safe and effective treatments that can address knee pain and restore function, such as genicular nerve blocks.
What is a genicular nerve block?


Genicular nerves are nerves that run through the knees and can send pain signals to the brain. There are several branches of the genicular nerves, including the suprapatellar branch, the inferior medial, the superior medial, the inferior lateral, and the superior lateral. A genicular nerve block is an anesthetic injection that prevents the transmission of nerve signals from the knee to the brain, effectively reducing knee pain.
What are the benefits of a genicular nerve block?


Genicular knee blocks come with a host of benefits, including they are a minimally invasive procedure with a low risk of side effects or complications. These blocks can help to relieve pain safely, allowing patients to begin other treatments such as physical therapy or other targeted exercises. In addition to this, genicular nerve blocks can also help patients avoid more invasive knee surgeries when other conservative pain control methods are not working, including both traditional and alternative approaches. Furthermore, genicular nerve blocks are a good option for people who are not eligible for surgery but need to manage their pain without taking oral medications. Finally, genicular nerve blocks do not require a steroid to be effective, making them the ideal choice for people with allergies to steroids or for people who wish to avoid the potential side effects of steroids.
How long does it take for a genicular nerve block to work?


The time it takes for a genicular nerve block to work varies from one patient to the next and depends on a number of factors unique to each situation, including:

• The condition being treated
• The underlying cause of the condition
• The severity of the condition being treated
• The patient's overall health
• The patient's lifestyle

In general, it can take up to six weeks to benefit from the results of a genicular nerve block and achieve pain relief, however many patients experience relief from their pain within a few days or even hours. If a patient does not experience any substantial pain relief after two weeks, the administering physician may recommend an additional injection; they may also recommend another form of treatment.
How is a genicular nerve block done?


A genicular nerve block is a simple procedure, but it requires fluoroscopy for accurate placement of the injections. It takes 10 to 15 minutes from start to finish. First, the administering physician will numb the patient's skin at the site of the injection. After the area is numbed, the medication is injected, which anesthetizes the genicular nerves. After the nerves are anesthetized, the physician will use a technique to heat and inactivate the genicular nerves, so they are unable to transmit pain signals. Most patients can expect to feel relief the same day of the procedure. Patients may receive relief for months from the procedure. If the injection eliminates or significantly reduces pain, it is deemed successful and may be repeated, or another treatment may be recommended, depending on the cause of the pain.

Northstar Joint & Spine is dedicated to providing you with top-level service at every visit. Call us today to book an appointment for genicular nerve blocks, or visit our clinic conveniently located at Plano, TX. We look forward to serving you! We serve patients from Plano TX, McKinney TX, Richardson TX, Frisco TX, Allen TX, Addison TX, Carrollton TX, and BEYOND!