Pain Management Clinic in Plano TX
Pain Management Clinic provides comprehensive care for a broad range of pain conditions such as Arthritis, knee pain, chronic back pain, sciatica, and many more. Northstar Joint and Spine focuses on the diagnosis and management of chronic pain conditions and provides excellent and effective treatments. For more information,

call us

today or schedule an

appointment online

. We are conveniently located at 7704 San Jacinto Pl Suite #200 Plano, TX 75024.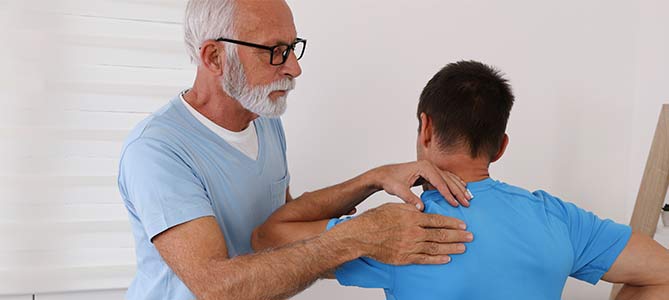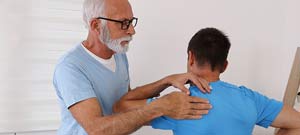 Table of Contents:
What is meant by pain management?
When should I consider pain management?
How can I manage chronic pain?
What is the best treatment for severe pain?
Pain is a generalized term that refers to any discomfort, tenderness, or physical suffering sustained from an injury or illness. It is commonly classified into two distinct categories: acute and chronic. Acute pain is defined as pain that lasts no longer than three months, such as from stubbing a toe or spraining an ankle. Chronic pain is defined as any pain that lasts longer than three months, such as from a long-term condition or complications that develop from a severe injury or illness. Fortunately, there are dedicated healthcare clinics that specifically focus on addressing and treating pain, known as pain management clinics.
What is meant by pain management?


Pain management is the therapeutic practice that manages all kinds of pain with the goal of reducing pain to a tolerable level or even eliminating it altogether. While focusing on relieving pain, pain management also addresses factors such as limited range of motion, poor mobility, or sleep issues, and can help improve one's quality of life.
When should I consider pain management?


Pain management is a useful tool that is beneficial in many situations. It should be considered when:

• Pain Accompanies a Specific Motion — If there is pain every time a specific motion is performed, such as lifting arms above the head or twisting the leg, pain management therapy could be beneficial.

• There is a Dependency on Medication — In many cases, pain is treated with prescription medications which can become addictive if not taken according to instructions, or if taken for too long. Relying on pain medication to make it through the day or when performing a certain activity is not a healthy way to live, and these drugs can actually cause more harm to the body than they help. There are many drug-free pain management options available, which can improve physical health and quality of life without the risk of developing a dependency.

• There is Radiating Pain, Numbness, or Tingling — There are many different types of pain and not all of them require medical intervention. However, if the pain begins radiating from the original point throughout the entire limb or through the back, the condition is worsening and a pain management specialist should be consulted to address these issues.

• It Causes Difficulties Sleeping — Everyone has a different pain threshold, so some people might not think their pain is bad enough to receive professional medical treatment. Most experts agree that if the pain is interfering with a person's ability to sleep, they could benefit from a treatment plan to manage their pain. Without sleep, the body does not heal, so not being able to sleep because of pain is likely to have an impact on other areas of a person's life.

• An Injury Has Occurred — Sometimes, the source of the pain can be difficult to pinpoint, but in other cases, its cause is obviously from an injury. People often wait too long before getting their injury assessed by a professional because they think it will heal on its own, but this can be dangerous and can cause long-term complications, such as improper healing and even permanent damage. When this happens, it is easy for the damage to spread and for the pain to get worse. Seeing a pain management specialist can expedite the recovery process and ensure the body returns to its normal state of health.

• Current Treatment Stops Working — With the dozens—if not hundreds—of pain management treatments available, patients may find a treatment that works, only to realize later that their progress has stalled or that their pain is starting to get worse. Unfortunately, our body's adaptability also works with treatments, and they can develop immunity to the positive effects of therapies over time. Sometimes a change is needed to continue receiving benefits, which a pain management specialist can help to find.
How can I manage chronic pain?


There are many ways to manage chronic pain, and each treatment will vary in efficacy for each patient. In general, a pain management specialist like Dr. Robert Nocerini can help determine the best way to relieve chronic pain in a variety of different situations. They are experts in managing chronic pain conditions and can develop an individualized treatment plan that addresses each patient's unique concerns.
What is the best treatment for severe pain?


The best treatment for severe pain varies from patient to patient and is dependent upon several factors, including:

• The severity of the pain
• The cause of the pain
• The location of the pain
• The age of the patient
• The patient's history of treatments
Based on these factors, a pain management specialist can help determine which treatments will be most effective.
 
At Northstar Joint and Spine, we care about your health. Our kind and compassionate professional Dr. Robert Nocerini is experienced in treating pain and can help you manage your discomfort and improve your quality of life. Call us today to book an appointment for pain management, or visit our clinic conveniently located at 7704 San Jacinto Pl Suite #200 Plano, TX 75024. We look forward to serving you! We serve patients from Plano TX, McKinney TX, Richardson TX, Frisco TX, Allen TX, Addison TX, and Carrollton TX.