Chronic Pain Treatment Specialist in Plano, TX
Chronic pain is one of the most common reasons people seek medical help or miss work. Chronic pain can range from a muscle aching to a shooting, burning, or stabbing sensation. Dr. Robert J. Nocerini MD at Northstar Joint and Spine offers many cutting-edge treatment options for chronic pain conditions. For more information,

contact us

today or schedule an

appointment online

. We are conveniently located at 7704 San Jacinto Pl Suite #200 Plano, TX 75024.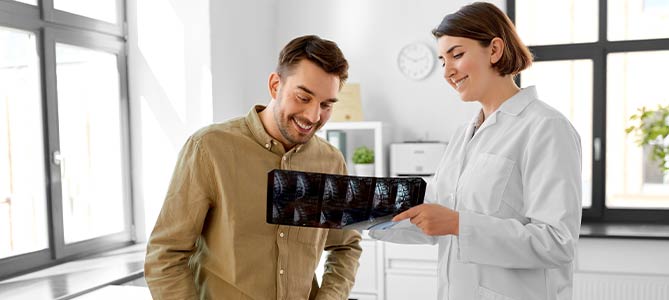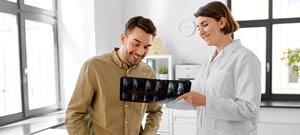 Table of Contents:
What is chronic pain?
Why do I have chronic pain?
Can chronic pain impact my mental health?
When you struggle with pain every day, your quality of life can be adversely affected. At Northstar Joint and Spine, we believe in helping patients reclaim their life from chronic pain, so they can live the way they want to. If you live in Plano TX, the pain management specialists at our practice can offer remarkable treatment options that can address the cause of your pain, rather than simply masking its symptoms. If you are looking for an experienced doctor who can help you better understand your condition, so you can take the necessary steps toward a healthier body and a happier life, the dedicated medical staff at the Northstar Joint and Spine can help.
What is chronic pain?

We hear the term chronic pain all of the time, but many patients may not understand what it actually means. Chronic pain is defined medically as pain that lasts for more than 12 weeks. Acute pain, on the other hand, is pain that results from an injury and typically resolves quickly with appropriate treatment. Chronic pain is persistent and can last for months or years at a time. Chronic pain can rob you of important time with your loved ones and even keep you from working. You deserve a certified pain management doctor who can provide you with compassionate care and ongoing support as you heal from your chronic pain condition. Dr. Robert J. Nocerini MD is a board-certified pain specialist who is dedicated to the comfort and well-being of each of his patients.
 Why do I have chronic pain?

The causes of chronic pain are diverse. There are many different underlying conditions that can result in your suffering with chronic discomfort and pain every day. Some of the most common causes of chronic pain in adults include osteoarthritis, fibromyalgia, sciatica, rheumatoid arthritis, and neuropathy. Patients with multiple sclerosis, degenerative disc disease, and a wide range of other conditions may also experience chronic pain. Some patients may experience pain as the result of a repetitive stress injury because they use their bodies daily at work or in sports, which can impose stress on soft tissue and joints. At the NorthStar Joint and Spine, we provide precise diagnostic services that will allow your doctor to determine why you are in pain and help you understand your body on a deeper level as we work with you to develop an effective treatment plan that will help your body move.
Can chronic pain impact my mental health?

Studies have shown that people who struggle with chronic pain can develop psychological effects as a result. Depression, insomnia, chronic fatigue, and anxiety are some of the most common emotional issues that chronic pain sufferers deal with in tandem. At the NorthStar Joint and Spine, we strive to create a comforting and compassionate clinic environment where you can easily access the important medical services you need to heal your body from the inside out and find relief from your chronic pain. We understand the toll that chronic discomfort can take on not only your physical well-being but your emotional and mental health as well. We strive to help as many patients as possible find the relief they need to enjoy their lives to the fullest, free from the physical and psychological constraints of chronic pain.
 
For chronic pain sufferers in the Plano TX areas, the NorthStar Joint and Spine offers comprehensive treatment services that can improve your quality of life by reducing the pain you experience on a daily basis. Call us today to schedule your personalized consultation. We serve patients from Plano TX, McKinney TX, Richardson TX, Frisco TX, Allen TX, Addison TX, Carrollton TX, and BEYOND!