Pain Management Doctor Accepting New Patients in Plano, TX
Board-certified pain medicine doctor Dr. Robert Nocerini MD provides comprehensive and quality care for all your chronic pain concerns. We are also accepting new patients.

Contact us

today for more information or schedule an

appointment online

. We are conveniently located at 7704 San Jacinto Pl Suite #200 Plano, TX 75024.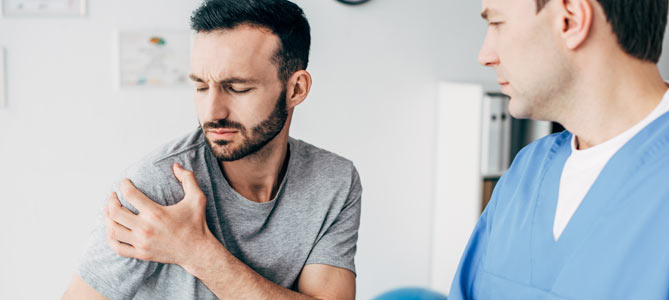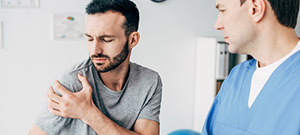 Table of Contents:
What do you mean by pain management?
What conditions can pain management doctors can treat?
What qualifies as severe chronic pain?
What is the most effective pain management?
An estimated 60 million people around the world deal with chronic pain, or 10 percent of the world's population. Approximately 50 million of those individuals reside in the United States. As such, chronic pain is a widespread issue in the U.S. and the world at large. For this reason, pain management is an essential service in healthcare. In what follows, you can learn more about pain management and who can benefit from it.
What do you mean by pain management?


Put simply, pain management is all about reducing chronic pain. Pain management doctors are expertly trained to treat chronic pain, diagnose the underlying causes of it, and prevent it from worsening or occurring in the first place.

To treat chronic pain, pain management doctors often take an integrative approach, combining traditional medicine with alternative healing approaches to provide the most effective treatment options for patients. Treatment generally consists of a combination of medication, exercises, therapy, and certain procedures. The goal of pain management is generally to reduce pain, improve patient quality of life, and avoid surgery as much as possible. Pain management doctors also aim to reduce your reliance upon pain medication but still provide it when necessary.

Pain management doctors often specialize in anesthesiology, neurology, or physical medicine and rehabilitation. In addition to pain management doctors, other specialists may comprise part of your pain management team. Pain is physical, but it also can affect your mental and emotional wellness. Thus, psychiatrists or counselors often join forces with pain management doctors to form a formidable pain management team and ensure you are fully taken care of. Other specialists that may be a part of a pain management team include physical therapists and your family doctor.
What conditions can pain management doctors can treat?


Pain management doctors can help with numerous neuromusculoskeletal conditions causing chronic pain. In other words, they can help with any chronic pain condition affecting your nerves, muscles, soft tissues, or bones. Some examples of neuromusculoskeletal conditions causing chronic pain that pain management doctors can treat include:

• Arthritis and joint pain, including osteoarthritis and gout
• Autoimmune conditions, such as lupus or Crohn's disease
• Back and spinal injuries, including herniated discs, sciatica, spinal stenosis, and others
• Complex regional pain syndrome (CRPS)
• Diverticulitis
• Endometriosis
• Fibromyalgia
• Interstitial cystitis
• Migraine headaches
• Neuropathic conditions, such as carpal tunnel syndrome, shingles, multiple sclerosis (MS), and others
What qualifies as severe chronic pain?


In general, chronic pain is any pain condition that lasts for at least three months despite treatment interventions. Chronic pain is generally considered severe if it significantly interferes with your ability to perform daily, routine tasks, such as walking up a set of stairs, cooking, cleaning, getting groceries, and other activities you may normally do without much thought or effort.

Your chronic pain may also be considered severe if it prevents you from being able to perform at your job for extended periods. If your chronic pain interferes with your ability to work, your doctor may be able to work with your employer to implement modifications to your duties so you can still be productive at work.
What is the most effective pain management?


The most effective pain management treatment depends on several factors, not least of which is the condition you're dealing with. In general, the most effective pain management treatment in any given case is one that reduces ongoing reliance upon pain-relieving medication and eliminates the need for surgery. Different types of treatment can accomplish this for patients, depending on their needs, health, and condition.

Luckily, we provide a broad range of treatments at Northstar Joint and Spine that can help reduce chronic pain, including:

• Spinal cord stimulation
• Epidural steroid injections
• Facet injections
• Genicular nerve blocks
• Viscosupplementation
• Diagnostic nerve blocks
• Alpha 2 macroglobulin injections
• Sacroiliac joint injections
• And more!

For more information about our pain medicine services at Northstar Joint and Spine, we welcome you to look through our website or call us! You can also schedule a pain management consultation through our website. We look forward to serving you! We serve patients from Plano TX, McKinney TX, Richardson TX, Frisco TX, Allen TX, Addison TX, Carrollton TX, and BEYOND!