Buprenorphine for Chronic Pain: What You Need to Know?
Buprenorphine reduces inflammation by binding to specific receptors in the body, known as the mu-opioid receptors. Learn more about the benefits of buprenorphine by visiting Northstar Joint and Spine. For more information, contact us today or schedule an appointment to discover more. We are conveniently located at 7704 San Jacinto Pl Suite #200 Plano, TX 75024.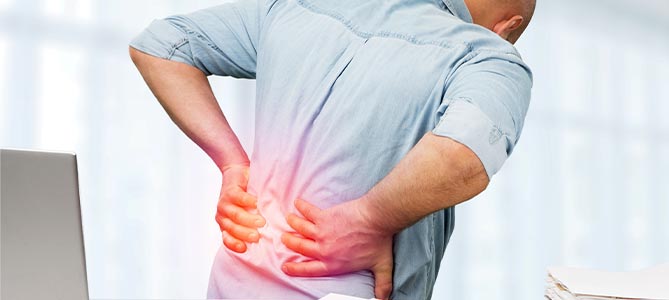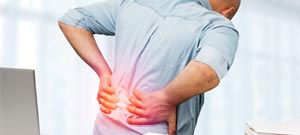 Table of Contents:
Is buprenorphine FDA-approved for chronic pain?
What are the benefits of buprenorphine for chronic pain?
Does buprenorphine reduce inflammation?
What conditions can buprenorphine help with?
Is buprenorphine FDA-approved for chronic pain?

Buprenorphine is a versatile medication that holds FDA approvals for various applications, including chronic pain management, acute pain relief, and opioid dependence treatment. In the realm of chronic pain, buprenorphine has gained recognition as an effective option for patients facing persistent discomfort. The FDA acknowledges this drug's efficacy in mitigating moderate to severe chronic pain. This makes buprenorphine a highly valuable tool when other pain management strategies prove insufficient.

Furthermore, buprenorphine's FDA-approved status extends to the management of acute pain, making it an adaptable tool for addressing pain following surgeries, injuries, and medical treatments. Buprenorphine's ability to provide rapid relief and reduce the need for traditional opioids has been a significant advancement in pain management.
What are the benefits of buprenorphine for chronic pain?

Buprenorphine offers several benefits in terms of chronic pain management, including:

• Effective pain relief – Buprenorphine is highly effective in relieving chronic pain, including neuropathic pain, arthritic pain, and musculoskeletal discomfort. Its long-lasting action provides sustained relief, reducing the need for frequent dosing.

• Lower risk of dependence – Compared to traditional opioids, buprenorphine carries a lower risk of physical dependence and addiction as it acts as a partial mixed agonist.

• Reduced tolerance – Buprenorphine's formulation limits its opioid effects and reduces the likelihood of tolerance development. This means that patients are less likely to require increased doses over time for the same level of pain relief.

• Reduced opioid-related side effects – Patients on buprenorphine typically experience fewer adverse effects, such as constipation and sedation, which are commonly associated with full opioid agonists. Furthermore, buprenorphine's safety profile includes a decreased risk of respiratory depression, which is a big concern with other opioids. This makes this medication a safer option, especially for patients with respiratory issues.

• Improved quality of life – Chronic pain can significantly impede a person's quality of life, leading to an impact on both mental and physical wellness. Buprenorphine not only addresses the physical aspects of pain but also helps improve mood, sleep, and overall well-being.

Overall, the main advantages of buprenorphine are its safety and efficacy. These aspects make it a viable option for longer-term use for pain management purposes. The medication offers consistent relief without the concerns tied to traditional opioid medications.
Does buprenorphine reduce inflammation?

Buprenorphine reduces inflammation by binding to specific receptors in the body, known as the mu-opioid receptors. Through this, the drug modulates the body's response to pain and inflammation, effectively dampening the inflammatory signals sent by damaged tissues. This allows the medication to mitigate both the pain and the inflammatory processes triggered by underlying conditions. While it's important to note that buprenorphine is not typically used as a standalone anti-inflammatory medication like traditional nonsteroidal anti-inflammatory drugs (NSAIDs), it can be particularly useful when inflammation accompanies pain. This is common in cases of osteoarthritis, conditions affecting the spinal discs, and various types of musculoskeletal injuries.
What conditions can buprenorphine help with?

Some of the common conditions that can benefit from treatment with buprenorphine include:

• Chronic back pain – Buprenorphine can provide significant relief for patients dealing with chronic back aches, which are often caused by issues such as herniated discs, spinal stenosis, and degenerative disc disease.

• Arthritic pain – Those suffering from arthritis, whether osteoarthritis or rheumatoid arthritis, can enjoy decreased pain and inflammation by using buprenorphine.

• Neuropathic pain – Conditions such as sciatica and diabetic neuropathy can lead to neuropathic pain. Buprenorphine's unique properties make it a great option for managing this type of pain effectively.

• Post-treatment discomfort – After surgery or another major medical procedure, patients often require pain management medication. Buprenorphine can offer pain relief while minimizing the risk of complications associated with traditional opioid medications.

Overall, this is a highly versatile pharmaceutical that has many applications. If you are experiencing chronic musculoskeletal pain, schedule a visit with board-certified physician Dr. Robert J. Nocerini at Northstar Joint and Spine in Plano, Texas. Our dedicated staff is here to help you take your first steps toward pain-free living. We serve patients from Plano TX, Denton TX, McKinney TX, Richardson TX, Frisco TX, Allen TX, Addison TX, Carrollton TX Corinth TX, Krum TX, Cooper Creek TX, Argyle TX, Ponder TX, Sanger TX, and BEYOND!