Knee Pain Specialist in Plano, TX
Knee pain affects approximately 25% of adults in the USA every year. Chronic knee pain causes ongoing discomfort in the knee — this can be in the form of swelling or sensitivity, and it can affect one or both knees. Causes can be Traumatic injuries that can lead to dislocation of the kneecap, a fracture or tears in ligaments or in the meniscus, Degenerative issues, like osteoarthritis or gout, or more serious concerns, like tumors, which can result in chronic knee pain, and there's little a person can do to prevent them. If you have knee pain and have not found relief from prior treatments, come to Northstar Joint and Spine to find out if our knee program is right for you! Contact us today for more information or schedule an appointment online. We are conveniently located at 7704 San Jacinto Pl Suite #200 Plano, TX 75024.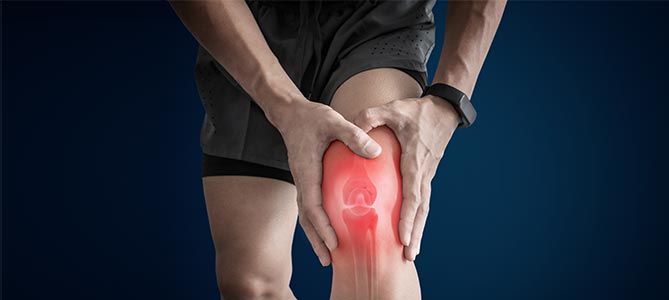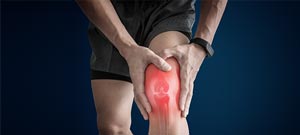 Table of Contents:
What is the northstar knee program?
How do we treat knee pain?
Who can benefit from this program?
Who is a good candidate for this program?
Knee pain is a common concern for people of all ages; it can range in intensity from a slight ache caused by the weather to a debilitating pain that makes even the smallest activities difficult. Knee pain can result from a number of different injuries and conditions and can cause a wide variety of symptoms. Because the knees are fundamental in mobility, any knee pain can have a significant impact on a person's quality of life, so it is important to seek treatment as soon as possible.
What is the Northstar knee program?


The Northstar Knee Program addresses factors that lead to the development of chronic knee pain, including problems that are inadequately addressed by steroid injections and medications alone. The program aims to minimize the pain caused by degenerative processes and maximize the body's ability to rebuild and recover as efficiently and effectively as possible. The program also focuses on continuity of care, which allows each patient to spend more time with their rehabilitative physician.

The Northstar Knee Program embraces a compassionate, technical, and team-based approach, with a strong emphasis on patient-focused treatments that produce effective results.

A2M, which stands for Alpha-2-macroglobulin, is an important component of the Northstar Knee Program. A2M is a protease inhibitor that occurs naturally in the blood and inhibits the actions of proteins that damage joints and cartilage. It is a powerful natural anti-inflammatory agent and is present in joints, but unfortunately in low amounts. By concentrating A2M from the patient's own blood and injecting it into a joint, healthcare providers can increase its anti-inflammatory effects, potentially diminishing inflammatory joint pain and slowing further joint destruction. Improving joint strength and stabilization with a specialized knee therapy and strengthening program can further reduce knee pain; it also builds a foundation for long-term knee joint health and improved function.
How do we treat knee pain?


At Northstar Joint & Spine, we utilize a number of different therapies and procedures in the treatment of knee pain. As mentioned above, one of the primary methods we use in treating knee pain is A2M, which can accelerate the recovery process and may slow further joint damage. Depending on the condition, a combination of approaches might be recommended. Inflammation is often a source of knee joint pain, so we also focus on addressing dietary and metabolic sources of inflammation to reduce pain.
Who can benefit from this program?


The people who can benefit most from this program are those who want an individualized treatment plan that addresses their specific concerns. It is also beneficial for people who want to actively participate in their treatment plan, with regular feedback and interaction with the provider. People who are ready to chart a new, positive direction in their life are best suited for the knee program at Northstar Joint & Spine.

If this describes your situation, please call our office to book an appointment with our board-certified pain specialist; he can develop a personalized plan that is specific to your needs to help you reclaim control over your pain.
Who is a good candidate for this program?


Candidates for this program include those who:

• Have knee joint arthritis that has not responded to other treatments
• Have knee pain that impedes the quality of life
• Are looking for a non-opioid and non-pharmacological treatment for knee pain
• Want to avoid joint surgery or arthroscopy
• Want to achieve long-term relief

Call us today to book an appointment for our Northstar Knee Program, or visit our clinic conveniently located at Plano, TX. We look forward to serving you! We serve patients from Plano TX, McKinney TX, Richardson TX, Frisco TX, Allen TX, Addison TX, Carrollton TX, and BEYOND!